Give School a Chance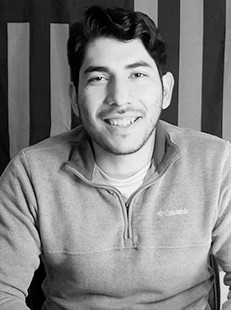 Francisco Rodriguez currently attends the University of Virginia where he is pursuing a degree in Cognitive Science with a minor in Entrepreneurship. He expects to graduate early in the summer of 2021. After graduation, he hopes to begin a career in consulting, to gain knowledge on how businesses work and then start his own company after sometime in the workforce. 
Francisco grew up in Manteca, California prior to joining the Air Force as a Security Forces (3POX1) member. After the Air Force, Francisco attended the College of San Mateo before transferring to UVA as a Posse Scholar. Francisco has been active in the UVA community participating as the Jefferson Trust Veteran Liaison and as the Communications Officer and then Vice-President for UVA's SVA chapter. He is currently interning with Biocore supporting their ongoing NFL lower limb injury prevention research project. In his free time, he enjoys 3D printing, hiking, and investing in cryptocurrencies.
3 Courses designed for veteran transition success
We're Here to Help!
Columbia University launched the Center for Veteran Transition and Integration to have a direct and lasting impact on the issue of veteran transition and upward mobility. 
We offer the free programming veterans need as they transition from active service to college and the workforce.