Edwin Juarez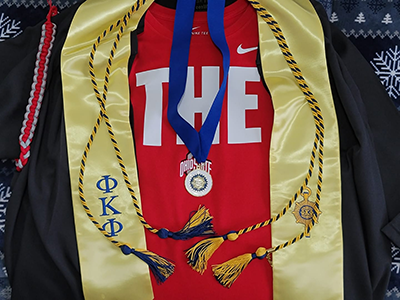 Edwin V. Juarez, Sr. currently attends The Ohio State University, where he is pursuing a master's degree in City and Regional Planning with a double minor in Public Policy and Management and Rural Sociology. He expects to graduate in the Spring of 2023. After graduation, he hopes to pursue a Ph.D. to further his City and Regional Planning research.
Edwin grew up in South Central Los Angeles, California, before joining the U.S. Army as a 19 Delta Cavalry Scout. After the U.S. Army, Edwin transitioned to Cerritos Community College in Norwalk, California, where he earned an associate degree in real estate before transferring to The Ohio State University. In his free time, Edwin enjoys spending time with his family, crafting, gaming, and traveling.
3 Courses designed for veteran transition success
We're Here to Help!
Columbia University launched the Center for Veteran Transition and Integration to have a direct and lasting impact on the issue of veteran transition and upward mobility. 
We offer the free programming veterans need as they transition from active service to college and the workforce.