Kat Schorr: "Together, we can find a way forward."
Kat Schorr is an accomplished higher education professional with over 20 years of experience in program management and student affairs.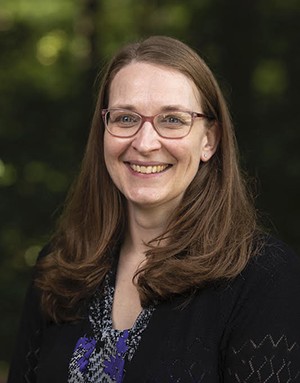 Kat was offered an opportunity to work in the Student Achievement and Success Program (SASP) at Anne Arundel Community College in 2016. The department focuses on supporting under-represented students, including first generation, minority populations, and low-income students. Included within this department is the Military/Veteran Resource Center (MVRC). Kat served as the primary adviser for military-connected students for several years before transitioning to her current position as the program manager for the MVRC.
In general, I went into this line of work because I believe that all students can thrive in college if they are provided caring guidance and support. I want to provide support to the military/veteran student population specifically because college should not be roadblock on their path, whether they are career service members or ready to transition into their next career. 
One of the most common challenges I have observed for military-connected students is becoming familiar with the culture of higher education. Transition from military culture to higher education culture is not an easy task, and sometimes military-connected students can feel as though they don't belong in academia. However, with the right guidance and support, we see military-connected students, especially veterans, excel academically and persist to graduation in large numbers.
Student veterans are the most determined population of students I have ever worked with. They are task-oriented and goal-driven, which are the critical qualities needed for college success. I have found that they take their education very seriously and desire to get the most out of their college experience.
.
One of the most challenges aspects of my role is that some student veterans are reluctant to ask for help. It's understandable that they might not want to admit that they are struggling, but it can be difficult to recover academically if things are left unsaid. It's a hard conversation to have with a student, but I remind them that no matter what happens: together, we can find a way forward
I would like to see more institutions give platforms for student veterans to share their academic journeys. These stories are important to see and hear. Representation matters.
I would encourage individuals that are currently serving in the military to pursue a college education, even if it is just one course at a time. A common regret that I have heard from student veterans is that they did not start taking college courses while they were still in the service.